Social media managers, you matter now more than ever
The start of the new decade brought on a whole new set of challenges for social media managers. Between COVID-19 and the growing movements for racial equality worldwide, social media managers have had a lot on their plates and left many to wonder, "Does what we do matter? Does social media marketing matter?"
The answer is yes, for a myriad of reasons.
Social media managers' skills and responsibilities are essential
Raise your hand if you've had a family member, friend or colleague underestimate your responsibilities and assume your job in social is fun and easy 24/7.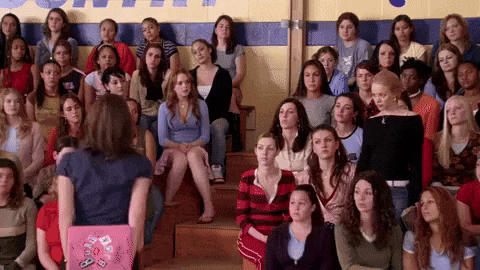 It's true that social can be really enjoyable, but social media management is much more than that. Social media managers are creators, analysts, community moderators, digital strategists, writers, the list goes on. The many talents and skills they have are critical in supporting overall marketing goals. But you already know that.
What you might not know is that 70% of consumers say it's important for brands to take a stand on social, and 66% of that group say it's because they believe brands can create real change. Behind those brands taking a stand are the social media managers crafting the messaging, fielding the feedback both good and bad, and answering hard questions. They play a key role in helping brands use their platforms to stand up for their values and share important messages with whoever needs to hear them.
That's not to say that if your brand isn't taking a stand, your job isn't important. If you spend your days connecting with your audience, answering hard questions (whether they're about a stance, customer service or a community issue), developing new creative approaches, you're helping move something forward. The knowledge and experience you've gained from social can be used as the fuel to build a brand people love and look to during trying times.
Social media managers are "digital bodyguards" for your brand
Unlike many other marketing disciplines, social media managers listen and talk to their audience every day, which is why marketing leaders should look to you for the voice of the customer. You know firsthand what concerns are on your audience's minds, the expectations they have of your brand and how the current state of the world is affecting them. Be transparent with leadership about what's happening. Let them know what people are angry about and what you want to do to help.
Unfortunately, not every social media manager has the final say about what their brand does or does not post. Many brands have joined conversations about Black Lives Matter, voicing their support or announcing contributions to the cause, some garnering praise, while others get called out for performative allyship. On the flip side, some brands have simply chosen silence. In both scenarios, social media managers become the "digital bodyguards" of brands.
As hard as it might be, you need to share how the public responds with your leaders. If your audience demands change and action, communicate that. You have a chance to be an advocate for your followers, shake things up and highlight the ways your company can make change from within. Use social to gather industry intel and other brand examples to build your case, then report back to the people who are making final decisions or developing messaging for your brand.
Social media managers can make an impact both inside and outside their organizations
If 2020 has confirmed one thing, it's that social media is a major piece of the average person's news diet and fuels the circulation and amplification of major stories as they develop. Many people will look to your brands for community news and updates. This is a chance to build trust with your audience, educate them and let the human side of your brand shine through.
It's not just government social media managers who can do this. Spending all your time on social media means you're most likely a news-absorbing machine. You constantly dig through trending topics and public discussion so you can do your job well. Consider how you can bring that knowledge into your strategy and turn it into education for your followers.
Ben & Jerry's is one of the standout brands actively advocating for racial and cultural equality. While you'll still see an occasional plug for a new ice cream flavor, they've continued to use their platform to educate their followers on historic injustices or cultural movements, while still serving it in a way that's relevant to their brand and industry.
Not every social team has the same resources or freedom to follow in Ben & Jerry's footsteps, but if you're inspired, it's worth a conversation with leadership about how you might incorporate more meaningful resources into your brand's content.
Social media managers, you are not your brand
It's easy to slip into an existential crisis while the world goes through crises that feel out of control. As we continue to ride the turbulent waves of 2020, remember this: you are not your brand. Your worth is not measured by the decisions your brand makes. If leadership directs you to post something that doesn't go over well or chooses to take a path you've warned will get social media backlash, that's not on you.
When you finally close your laptop or put down your phone and disconnect from work at the end of the day, it's your personal happiness, values and fulfillment that matter most.
Social media managers: We see you, we hear you, we appreciate you.
If you need support in showing your organization the true power of social, get the data to make your case. Download the Sprout Social Index™ today.