How brands can build inclusive campaigns year-round
Every year, marketing and brand teams gather together to plan out their content calendars and campaigns. Depending on the type of industry they're in or the demographics of their customers, some brands may place more emphasis on specific cultural moments than others.
For example, when I worked in the cannabis industry, we planned month-long campaigns and programs around April 20. For a non-alcoholic beverage brand, where I led social strategy, we prioritized messaging for Sober October and Dry January. Whether it's a specific day that you're honoring or a multi-month initiative that's being kicked off for the first time, there's one thing that brands today are having to focus on now more than ever—placing inclusivity at the forefront of the conversation.
Inclusivity is becoming non-negotiable for consumers
The marketing and advertising industry hasn't always had the best reputation for inclusive campaigns. But in a world where 60% of consumers say they're more likely to buy from a brand with inclusive marketing, brands that aren't thinking about diversity, equity and inclusion will be left behind.
The reality is that as brands make themselves more accessible to their customers, the more knowledgeable consumers become—about products, services, and how marketing and brand-building work. In 2021, following a year of social unrest and hyper-focus on racial inequality, consumers began calling on brands to put their money where their mouth is and invest in Black talent and programs to uplift Black communities.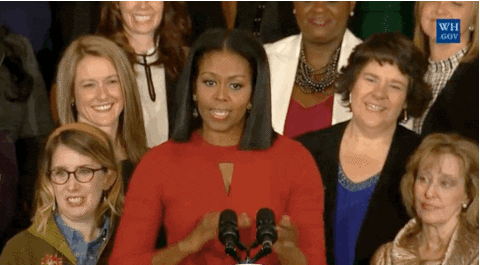 With consumer behavior becoming more values-led, brands are feeling the pressure. Naturally, this leads marketers to lean into campaign-building around MLK Day, Black History Month, Juneteenth and/or times of social injustice. While these moments are important both culturally and historically, they do not represent the full range and complexity of the Black experience—and cannot be the only focus for brands. That's why it should be their priority to ensure that these initiatives go beyond a specific day or month and work towards committing to inclusive planning year-round. Many brands are already leading the way.
4 brands making inclusive campaigns happen
1. Ben & Jerry's
Ben & Jerry's is known for its classic ice cream flavors like Half Baked and Cherry Garcia, but they have also been incredibly transparent about their passion for advocacy and have set the tone for how to make inclusivity an essential part of your business.
In 2016, they were among the first brands to publicly announce their support of the Black Lives Matter movement, stating "We've come to understand that to be silent about the violence and threats to the lives and well-being of Black people is to be complicit in that violence and those threats."
In a release on their website, they called on their community to take action and acknowledge the impact of systemic racism. However, the ice cream brand didn't stop there.
In 2020, they partnered with civil rights activist, Colin Kaepernick, for the release of their Change The Whirled flavor. Proceeds from the collaboration go to the Know Your Rights Camp, Kaepernick's organization whose mission is to advance and support Black and Brown communities.
More recently, they released a new flavor, Change Is Brewing, in support of the People's Response Act— introduced by U.S. Representative Cori Bush—which focuses on transforming the nation's approach to public safety and policing by making it more health focused. With Ben & Jerry's vocal support of the legislation, this product launch helped bring light to how the legal system disproportionately criminalizes Black and Brown people.
2. Foot Locker
In June 2020, global footwear brand Foot Locker announced that they were committing $200 million over the next five years to enhance the lives of their team members and customers in the Black community by focusing on economic development and education.
In a letter penned by CEO, Richard Johnson, he addressed the initiatives they would be focusing on which included investing in Black-owned businesses, increasing marketing spending with Black creators, and funding training for Black Creatives at Pensole Footwear Design Academy.
Months later, they announced their new platform, Homegrown, with the purpose of highlighting local and upcoming designers across the U.S. This platform put the spotlight on Black designers in cities like Atlanta, New York and Chicago, helping bring visibility to the talented creatives trying to make a name for themselves in the fashion industry.
Finally, The Foot Locker Foundation—Foot Locker's charitable arm—in partnership with the Local Initiatives Support Corporation (LISC), is granting funding to support mentorship, career development and civic engagement programs for BIPOC communities.
3. Pinterest
In August 2020, Pinterest announced they would be changing the future of the beauty industry by making their product capabilities more inclusive.
Recognizing that their consumers use their platform for inspiration, they made updates to their search feature so users could discover content featuring the beauty products that match their skin tone, style and preferences. Pinners are now able to search on the platform by skin tone range, which allows them to see examples of lipstick and other products on people that look like them. This focus on representation not only allows users to feel seen, but encourages more Black beauty influencers and creators to upload their content to the platform.
The brand has also shared that through their Elevates program, they would be dedicating their resources to support and uplift women-owned businesses—all of which are owned by women who come from communities of color, with disabilities or are part of the LGBTQ+ community.
4. Proctor & Gamble (P&G)
Global consumer goods company P&G is no stranger to building inclusive campaigns. In fact, they have been creating a legacy since the early 2000s.
In partnership with Essence Communications, they conducted research and discovered that 77% of Black women felt concerned with how they were portrayed in the media. With this knowledge, they launched their My Black Is Beautiful campaign in 2006 to celebrate and empower Black women to feel comfortable in the skin they're in. This campaign has now turned into a larger platform with over 2.5 million members.
In 2019, they launched a hair care line with the same name, catering to Black women. Continuing to tackle conversations on how Black people are portrayed in the media, P&G has since released two films, The Talk and The Look, which both confront racial bias and the prejudices that Black people face in the U.S.
Inclusive content is evergreen content
Building inclusive content and programs for your brand is not difficult and it certainly should not be an afterthought—whether you're starting a new platform for community members, amplifying the voices of creators on your channels, or dedicating funds to invest in Black-owned businesses. You can gain a lot of insight from your community just by allowing them the space to share their experiences.
With this knowledge, go out into the world and see if your market shares the same or different sentiments. Depending on what you learn, you'll be able to take this information to make informed, community and consumer-first decisions in your marketing and advertising campaigns. All it takes is a commitment to championing inclusivity year-round. Now go on and make it happen.
For a regular dose of expert insights like Jayde's, subscribe to our newsletter today.